For further information
Fill in
Our company does not carry personal belongings. We only offer services for bonded international shipments.
ISS GLOBAL FORWARDING
AIR FREIGHT FORWARDING
ISS GLOBAL FORWARDING
AIR FREIGHT FORWARDING
For further information
Fill in
Our company does not carry personal belongings.
– AIR FREIGHT FORWARDING
Integrated Service Solutions Global Forwarding is a provider of innovative air freight solutions as the market leader. Our services have been designed to fully meet our customers' needs and established with our extensive know-how and deep understanding of air freight and distribution.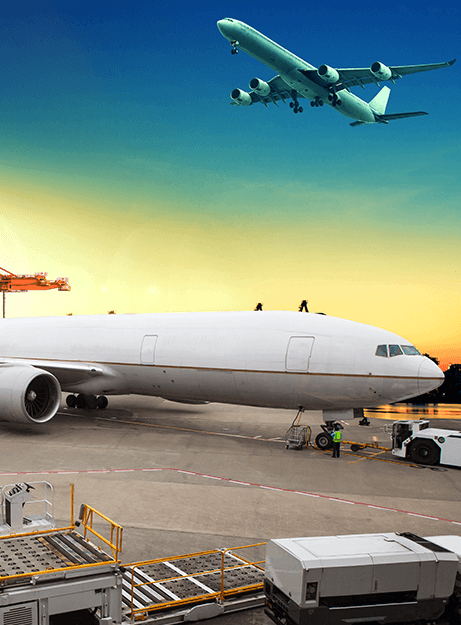 As Integrated Service Solutions (ISS), we offer innovative solutions in air freight with the "Global Forwarding" tag line and give professional service with our experienced staff. Wherever you want to send your product in the world, we introduce you to the "free domicile" service and comfort by providing logistical support through our high-powered and extensive agency network.
We provide the service of door-to-door air freighting according to your demands, if preferred, we transfer your goods only between airports. We also offer to transfer your freights only to airports, if customized.
your products to the desired destinations safely and on time.
Within air freight forwarding, we also provide the service of handling while transferring your products to the desired destinations safely and on time. We offer a wide range of service options with our know-how on logistics and give support in the fields as following on the subject of air freight forwarding:
• General Cargo Transportation
• Economic (consolidated) / Standard / Express Service Options
• Perishable Cargo Transportation (Fruit, Vegetable and Foodstuff Transportation)
• Hazardous Materials Transportation and Packaging
• Charter Transportation (Full Chartering)
• Transit Loading
• Bulky and Over Weight Cargo (Oversize Loading)
• Livestock Transportation
• On Board Couriers for your logistical emergency
• Door-to-door Delivery
• Transport Insurance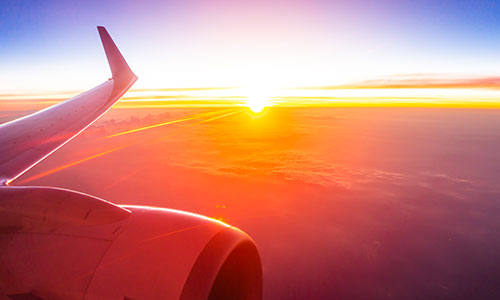 Integrated Service Solutions (ISS) serving with its air freighter fleets having modern and advanced technology does cautiously provide the transport of all products with a small or large volume. Our company with international service succeeds small-scale cargo freights as well as large-scale charter loads to various airports located in capitals in the world. We lessen the time for long distances and coordinate air freight forwarding operational activities with successful management. We provide excellent transfer for all products from commercial productions to machines, from sensitive materials to plant and livestock, from personal documents to valuables. We give particular importance to protect your products and belongings and assure the security of your products by our transport insurance.
As Integrated Service Solutions (ISS), we aim to cautiously forward all loads to significant trading points from the starting stage to the delivery stage for unconditional customer satisfaction and productivity of work. In line with this objective, we carry on tracking cargos (for all types) with an extreme attention. To do this, we offer different advantages for the forwarding period while we provide products to be under control at every moment of supply chain: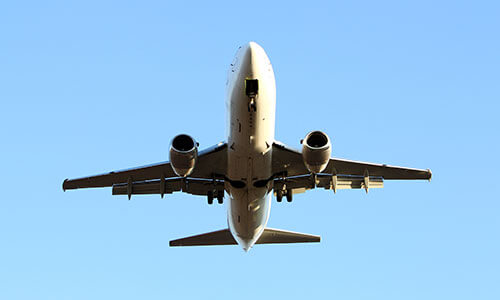 • Time advantage of transport durations and practicality
• Opportunity for both large and small volume freightage
• High security during transfer and handling
• Secure transfer for sensitive products
• Special cost advantages for import and export
• Advantage of damage-free transport and transport insurance
• Advantageous package opportunities
Our company aims to provide low-cost advantages
to global actors of the global economy on the subject of air logistics take sides with its customer as a solution partner with highly advantageous packages and prices. We set goals to support our solution partners in trading areas by merging our strong background with modern equipment and trained staff and also pay strict attention to damage-free freightage. We continue to grow and strengthen with our partners by providing professional support to our customers with the spread network in export and import. If you demand full contribution to air logistics by a high-powered and extensive agency network, you can contact our professional staff now!